Events of the Year 2003 in Immenstaad

German version --->klick


This is a brief summary of events of my home village Immenstaad at the Lake of Constance (Germany) during the year 2003. Please note that this page contains all photos of the German language page but not a complete translation. Just get your impressions about our life here by looking at the pictures, if you like them or would like to know more about our village, just follow the links or send me an Email.

Bernie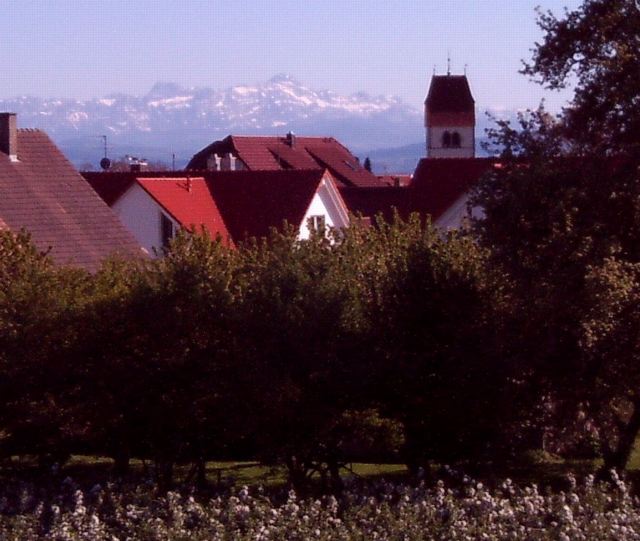 Spring in Immenstaad with a beautiful view of the Swiss Alps.

---
Maibaumstellen

_
May 1st : Kippenhausen

---
The Immenstaad Love Parade

May 24th


_
_

Here are some hundred more photoes of this great event: -->klick.(follow the Menu "Eichenparade")

---
At the Immenstaad Pier
The Immenstaad Pier hosts many events during summer, this is one example. June 26th : "Open Air Jazz" with the Do-X-Memorial Band (-->klick).

---
Pier Party at the Dornier Pier
_

July 2nd: This small pier is situated next to our company Dornier and is used frequently for partying.

---
Beach Party
July 27th
_
_
---
Garden Party

_
My favorate Party in Immenstaad: Great atmosphere under old apple trees.

---

Ok folks, that´s it for 2003, all the best for 2004

Bernie and Ulrike

---
Menü (no Java-Script!!): [Hauptseite] [English] [Familie] [Immenstaad] [Reisen(Travel)] [Mountainbike] [Links] [Archiv] [Email]

---

Copyright ©2003 Bernhard Heinz Immenstaad