Mein Hobby Mountainbike / My Hobby Mountainbike


Seit mehr als 10 Jahren ist das MTB eine meiner Lieblings-Freizeitbeschäftigungen. Ich mache regelmäßig (2-3 mal pro Woche) eine kleine 35 km Tour auf einen meiner beiden Nachbarberge (Gehrenberg/Höchsten, jeweils ca. 400 Höhenmeter vom Bodensee aus). Einmal pro Jahr gibt es eine etwas größere mehrtägige Tour (i.d.R. nach Italien). Im folgenden sind die Bilder der letzten Touren zusammengestellt.
Viel Spaß !


Since more than 10 years biking with my mountain bike is one of my favourate outdoor activities. I do regular training trips (2 to 3 times a week) of about 25 miles to one of the 2 hills close to my house (each of them means an altitude difference of about 400m from the lake). Once per year I usually do a longer trip of a couple of days - preferably to Italy. Here is an overview of my recent trips, more details can be found if you click on the text below the photo (English versions available).
Have fun !


Seit Mai 2002 mein "Bock" (Ein Fully der Marke Bergamont mit Scheibenbremsen)
Since May 2002 this is by Bike (A Bergamont Fully with Disk Breakes)
Die Touren (My recent bike trips):

Tour 2002: Donauradweg Teil 1
[2002: Along the River Danube - English Version - please klick]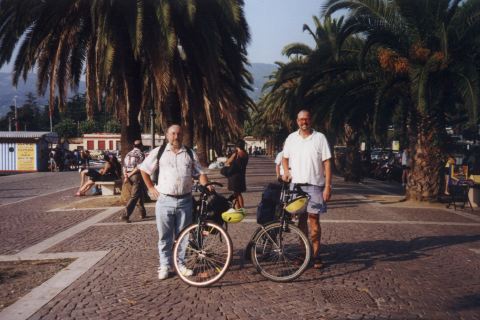 Tour 2000: Luganer See - La Spezia
[2000: Trip to La Spezia / Italy - English Version - please klick]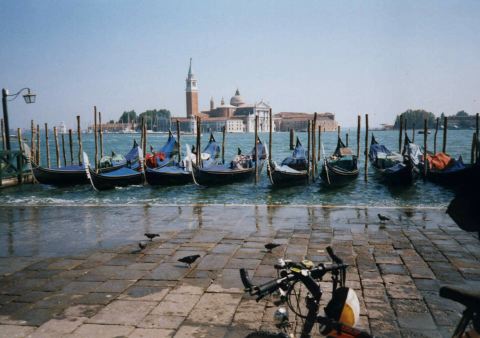 Tour 1998: Innsbruck - Venedig (Venice) - German and English version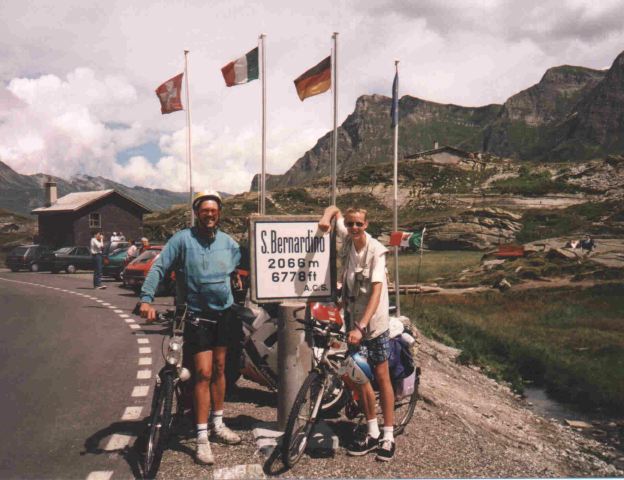 Tour 1996: Immenstaad - Luino (Lago Maggiore) - leider habe ich keine weiteren Bilder gescannt (mache ich, sobald ich Zeit habe !!!)


1996: Trip to Luino in Italy - no photos available yet (I ll scan them as soon as I got time)

---
Menü (no Java-Script!!): [Hauptseite] [English] [Familie] [Immenstaad] [Reisen(Travel)] [Mountainbike] [Links] [Archiv] [Email]

---
---
Letzter Update: 25 Dez 2002
Copyright ©2000 Bernhard Heinz Immenstaad