Photo Series of Oman - 2004

[German Version - please klick]

In 2004 I have made 3 trips to this beautiful and interesting country. Here my nicest pictures of 2004 are summarized on this page. I hope you are getting interested in this country, it´s really worth a journey.


_

.
Oman is situated at the easternmost corner of the Arab peninsula, opposite are Pakistan and India. His Majesty Sultan Qaboos leads the country since beginning of the 70's with very much intuitive feeling and retaining many traditions of Oman on its way to a modern world. In the beginning of the 70's Oman had only 5 miles of concrete road near Muscat, today it has got freeways and traffic jams, just as we know from our country.
A journey to Oman normally starts with a long flight, net approx.. 7-8 hours from Germany or Switzerland. The tourism in Oman is developing constantly, since October 2004 the Airline Swiss offers daily flights from Zurich (about 1 hr drive from my home) to Muscat with Stopover in Dubai. Picture: Interesting impression of a sunset through the wondow og the airplane.
Some impressions of a tour along the coast close to Muscat.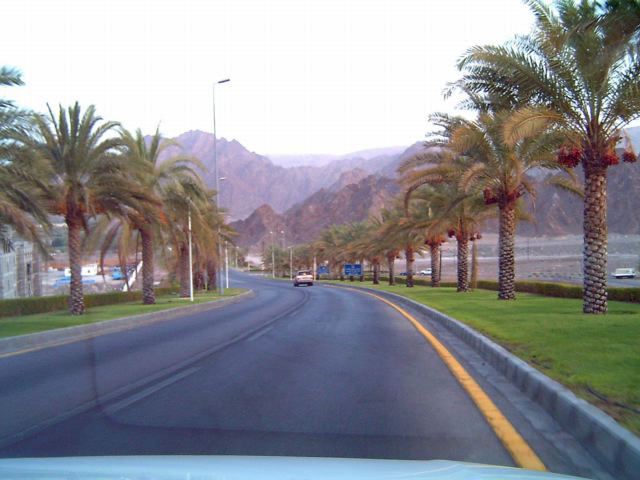 The palm avenue on the way to Al Bustan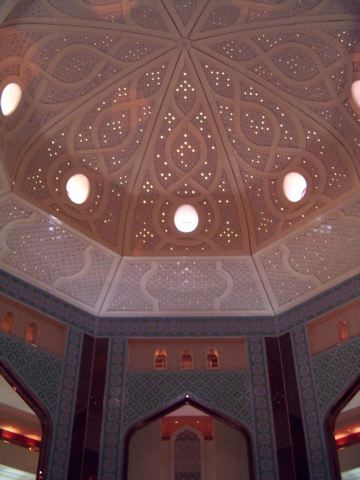 _
The Lounge of the Al Bustan Palace Hotel, originally built in the 80s to host GCC conferences.

_


With over 110 F and air humidity of 98 % eyeglasses steam up as soon as you exit the car. A visit of the spice Souq is must for every Oman traveler.
_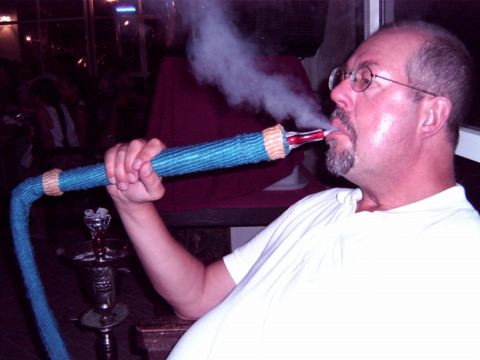 Lots of silverware in the Souq. Even for me as a notorious nonsmoker the Shesha (water pipe) in the various Cafés and restaurants certainly means some relaxation.

The fish market in the Carrefour Muscat: Many exotic fish.

---
One day trip to Fanja in the Mountains (appr. 30 Miles from Muscat)

Local market. Interesting detail: The offered sqare stands made of wood or metal are used to provide dresses with a good smell - dresses are put over the stands and inside there is an incense burner.
Dates are dried on top of a roof.

View from the old castle towards the "wadi" (valley).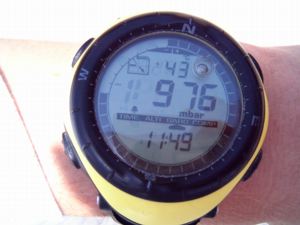 43 degrees Celsius (110 F) !!

These houses were still inhabited until about 20 years ago. Today the majority of the Omanis are living in air-conditioned buildings with the same roof decoration as in Germany: Satellite Dishes.
Former living room ??

---
Hotel and Beaches:

Still one of my favorites: The Grand Hyatt Muscat - view at the terrace.

The same at night.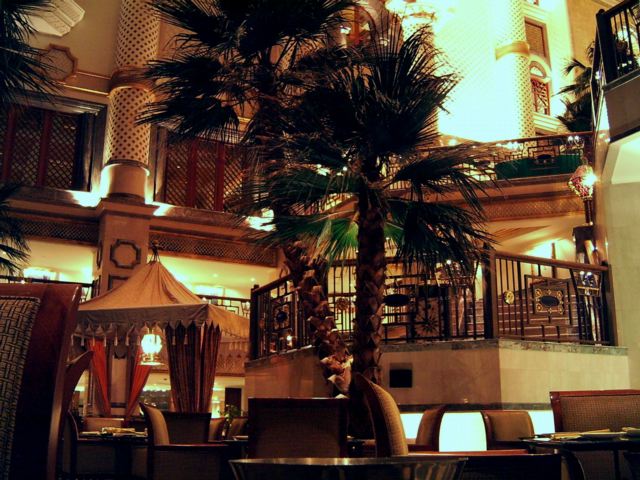 The oriental inside is fascinating.

These beaches are not really crowded.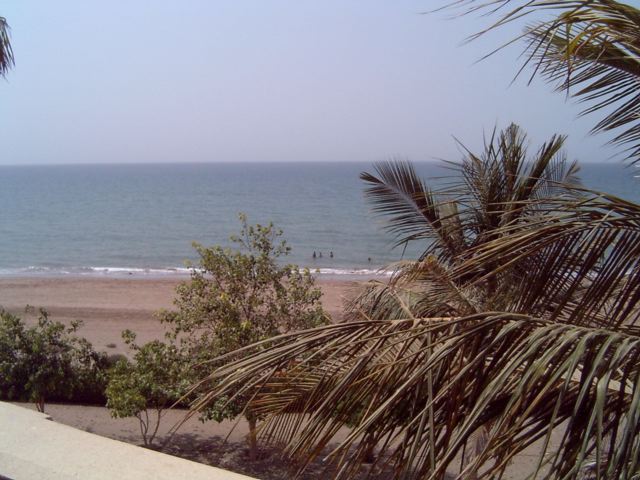 View from the balkony of my hotel room.

View from our office in Muscat.

That´s it for this time. I hope you enjoyed my pictures. Our business in Oman is going on in the next years, I assume I will revisit this marvelous country again in future and keep taking photos.
---
Menu (no Java-Script!!): [Hauptseite] [English] [Familie] [Immenstaad] [Reisen(Travel)] [Mountainbike] [Links] [Archiv] [Email]

---
Copyright ©2004 Bernhard Heinz Immenstaad