Abu Dhabi
[German Version - please klick]
We have 2 projects in Abu Dhabi, therefore I visited the city twice, in September and end of October for 1 week each trip. The contrast to Oman is directly visible by looking at the first foto: Modern skyscrapers, it is hard to find a typical arabic ambience as I have known it from Oman.
Though, Abu Dhabi also has its charms. There are many nice parks and many green spots. many fountains and sculptures decorate the city. The skyline is fascinating, each skyscraper has its own look. The people are very friendly and considerate. Orientation is as easy as in Oman due to bilingual traffic signs.
30 years ago Abu Dhabi was a small village with 5000 inhabitants. However, it has grown to a large City with more than a million inhabitants too fast. I know many people of Abu Dhabi who regret that the old things have not been preserved.


The Skyline benind the Corniche, Vulcano Fountain is left.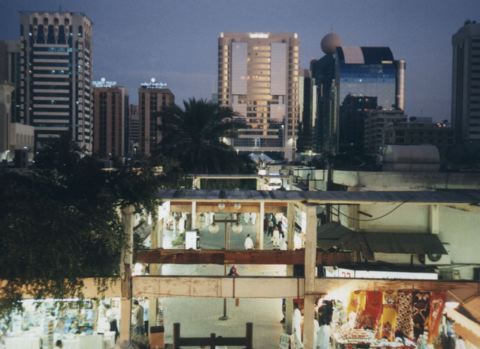 The Souk at sunset, in the city center between skyscrapers but still pretty interesting.
Everything is much more "organized" and cleaner than in the Souks of Matrah or Kairo.
Litter on these walkways is an impossible thing !!!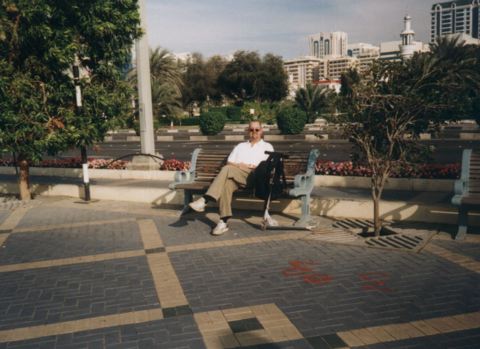 Abu-Dhabi has many nice looking greem spots. During the winter months it is fun to ride around in the city with a microscooter.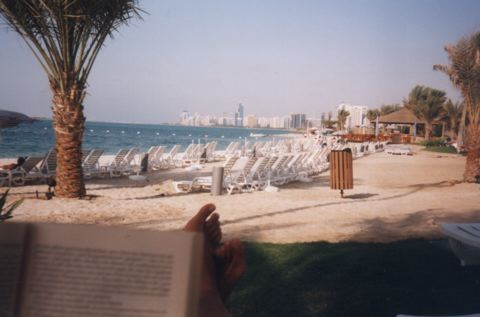 Off duty hours in the Hilton Hotel - this place has been pretty empty even before the 11 Sep .
Something like 10 tourists!!
The beach is very nice with crystal clear water - in front of the skyline of Abu Dhabi.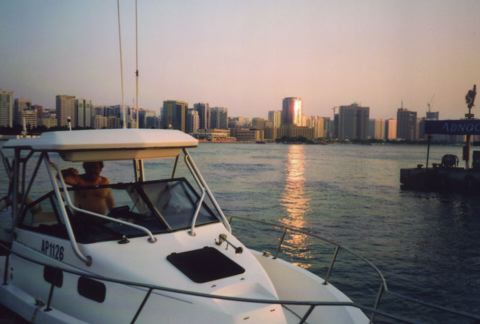 An interesting 3 hour boat trip around the island of Abu Dhabi (50 miles) with my collegue Gerhard.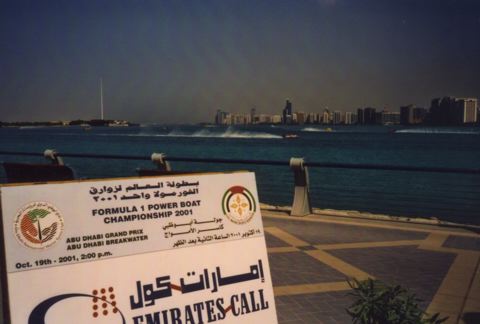 During my second visit the world championship F1 Power Boat took place in Abu Dhabi.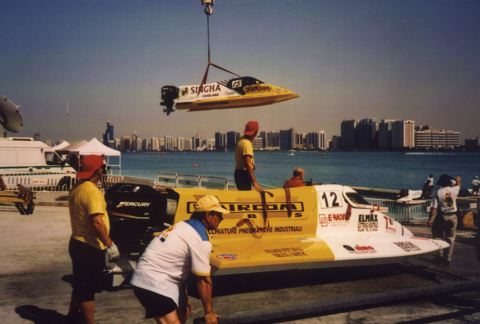 In the pits.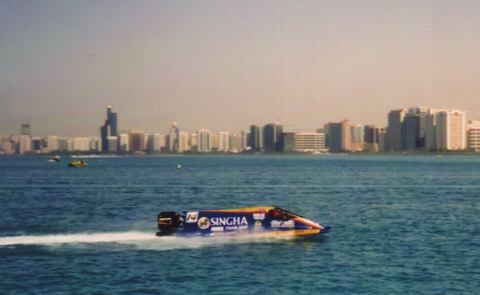 With 150 mph along the Skyline of Abu Dhabi.



---
Menü (no Java-Script!!): [Hauptseite] [English] [Familie] [Immenstaad] [Reisen(Travel)] [Mountainbike] [Links] [Archiv] [Email]

---
---

Copyright ©2001/2002 Bernhard Heinz Immenstaad