My trips to Oman in 2001
Part 1: The capital Muscat and Nizwa
[German Version - please klick]
---

The Capital of Oman: Muscat
Muscat is a 3000 years old harbour located at the Indian Ocean - most of the 630.000 citizens of Muscat are living outside of the historic center in the so called "Capital Area".
Here are some views of the historic center: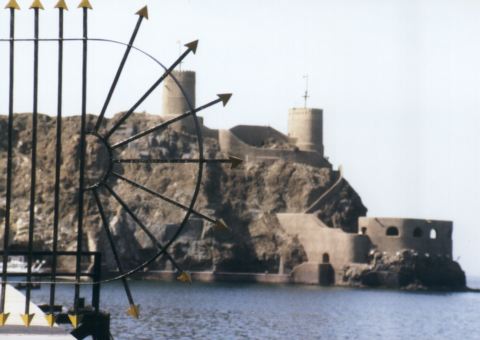 Muscat: Fort Mirani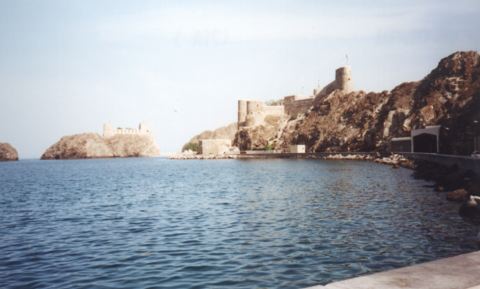 Muscat: Fort Jalali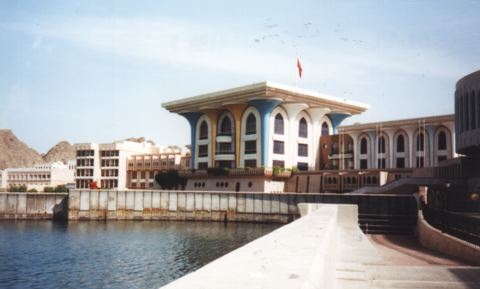 Muscat: The Sultan´s Palace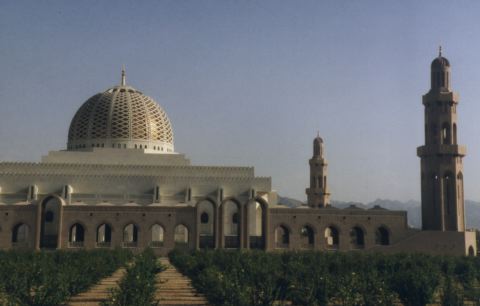 Muscat: The Sultan Quaboos Grand Mosque

Matrah: Der Hyrbour of Muscat. The Souq is located here (see bolow)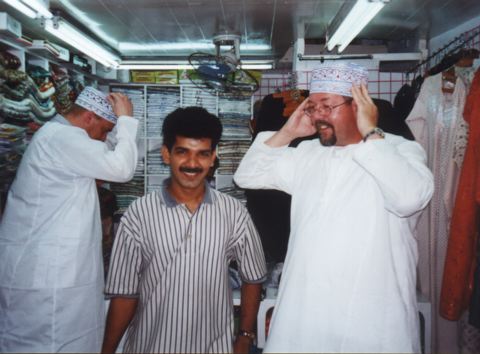 The Souq of Matrah is one of the nicest in Arabia. Of course we had to get the local dresses here.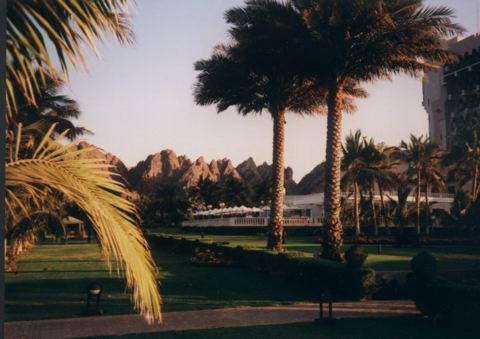 In the gardens of the Al Bustan Palace Hotel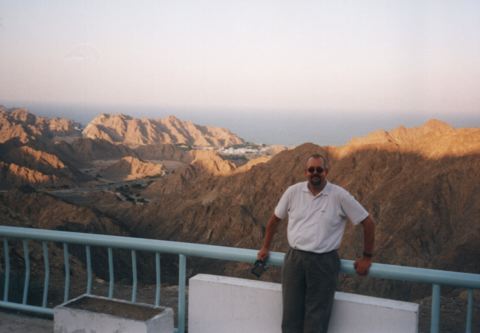 Impressing view from the Hadjar mountains towards Al Bustan
---
One-Day-trip to Nizwa (appr. 170 km west of Muscat) :

On the way we regularly we passed some nice looking oasis.

We visited one of the oasis: Really picturesque, old castles and watering channels in palmtree forrests.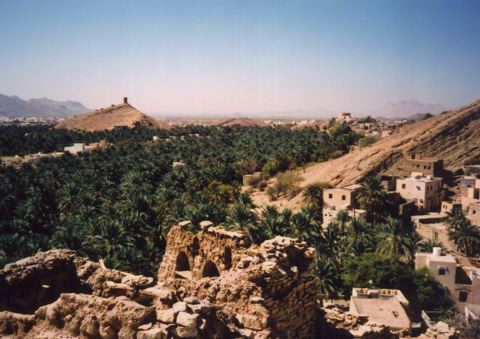 On the way to Nizwa

Nizwa is a pretty big oasis (8 km) along 2 wadis. It has been the capital of Oman in the 6th and 7th century.
View on Fort Nizwa and the Mosque.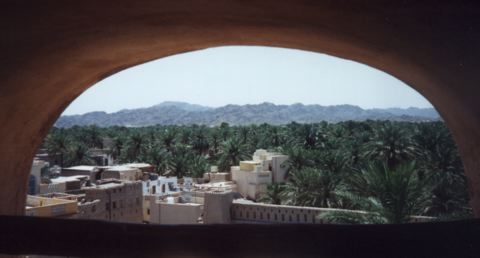 Fort Nizwa: View through a window of the Fort towards the Oasis.
---
These are some Links with some more info on Oman:
Oman Infoworld - Main Front Page
Lonely Planet World Guide | Destination Oman | Introduction
Sultanat Oman, Reiseinformationen, Landeskunde,
Oman Info
a&r - Reportagen - Oman / Oman. ReiseBilder
---
Menü (no Java-Script!!): [Hauptseite] [English] [Familie] [Immenstaad] [Reisen(Travel)] [Mountainbike] [Links] [Archiv] [Email]

---
---

Erstellt: 15.07.2001
Copyright ©2001 Bernhard Heinz