My trips to Oman in 2001
Part 3: In the deserts
[German Version - please klick]
As you may know my various trips to Oman were business trips: We have delivered a Computer System (C4I-System) to the Headquarters of the Sultans Armed Forces (SAF).
Our system has been successfully used during an exercise in the deserts. Here are some impressions: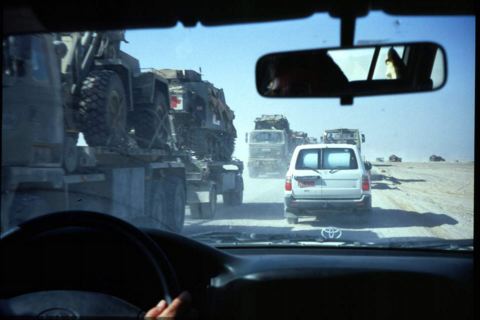 The way from the hotel in Nizwa to the exercise range has been a torture: Take off at 3.30 a.m. with Offroad Cars, heading south for 200 miles, 2 hours on normal road, 1 hour off road.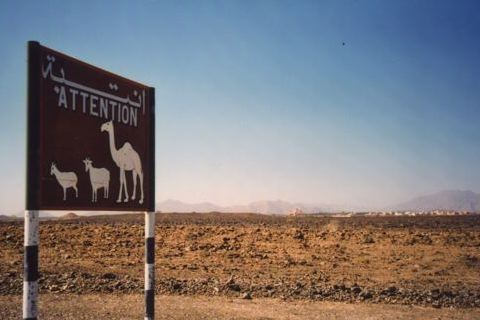 These signs are fully justified: We almost hit a camel doing 100 Mph.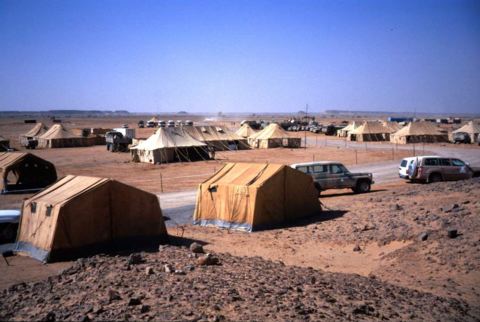 One of the many camps in the desert - the "kitchen camp". The collegues surely remember the numerous variations of food: Fish and Rice, Rice and Fish, Fish and Rice etc. etc.
Though, it was good food, well prepared and spicy.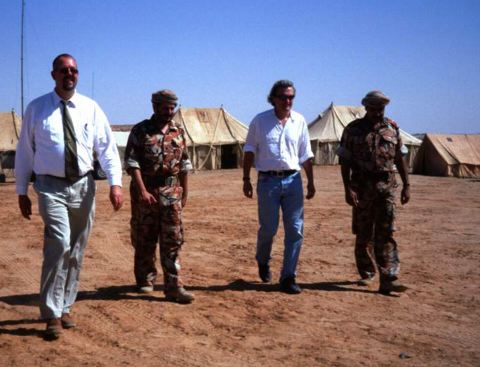 "Die Wüstenfüchse" (no translation)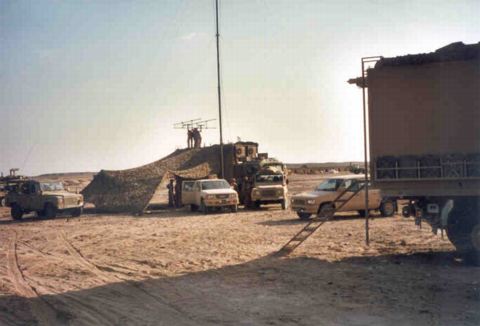 This is an easy and fast way to set up the system: Plug, switch on and play.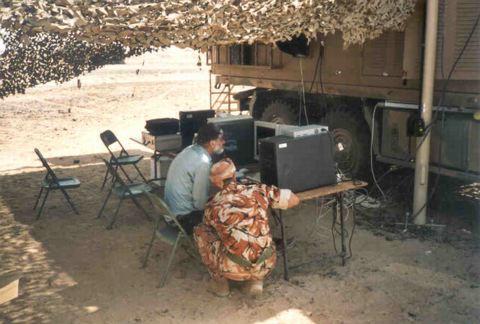 In the German version of this page I have a comment about our Forces which I am not going to translate.
Anyway, the I am missing a kind of pragmatism in my Forces which exists in Oman. This ís a quick and efficient way, plus it works.
The only disadvantage: After the exercise our technicians had to remove pounds of sand from the computers using vacuum cleaners.

For those of you who wish more info on this exercise: Just enter "Saif Sareea" (name of the exercise) in one of the search engines. You will find more than 7000 Pages on this topic.
Therefore I am not going to put links here.

---
Menü (no Java-Script!!): [Hauptseite] [English] [Familie] [Immenstaad] [Reisen(Travel)] [Mountainbike] [Links] [Archiv] [Email]

---
---

as of 25 Dec 2001
Copyright ©2001 Bernhard Heinz